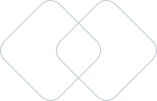 Your Global Allies. Ours is a young company that uses the very latest professional expertise to offer fast, efficient, cost-effective service. Ever since we were founded, we have chosen to invest in the human factor, in continuous training and innovation.
What helps us stand out from other outsourcing companies is our specialization in Insurance & Healthcare and the passion we put into everything we do. Each new project is a challenge for us to tackle with the utmost care: beginning from an in-depth study of the organization and processes in order to identify areas of improvement, followed by ananalysis with the customer to select the most functional approaches to achieve their business goals.
Nothing is left to chance, nothing is decided beforehand. Our strength lies in our capacity to find the best solutions every day, with a touch of creativity.