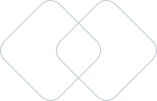 Customer Service. We provide the finest certified Service Level Agreement (SLA) with a
12-second mean time to answer and a 12-minute mean time to solution. Our services are based on the standards of Spanish law, among the most rigorous anywhere in Europe. The incidence of complaints from corporate customers averages 1.3% per annum (as against a European average of
around 10%). In 2016 we set a new record of 0.90%.
Commercial, administration, operation back office e front office. We provide support for companies through our specialized personnel aswell as the applications developed by our in-house IT division. All of our systems, from switchboard to CRM, communicate with each other and can be integrated with the major IT solutions available on the market. In addition to collecting data, we are also able to create analyses, reports, statistics and intelligence tools to support management.
Internationalization of health facilities. We develop ad hoc projects for customers who want to increase the number of patients from abroad. In order to achieve this, we are in constant contact with a broad network of contacts with the world's biggest insurance companies.