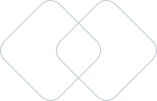 Your ally in business
Global Alliance Assist was founded in Spain in 2015 and is part of the Argos group. Today we also have offices in Italy and France. We offer CRM outsourcing support and services such as call centres, as well as administrative, insurance and management back-offi ce services for the Insurance & Healthcare market.
Excellence in running customer care processes is our jewel in the crown. For our customers, we are meticulous in our business dealings, as well as masters at coming up with alternative scenarios and business support solutions. Rather than simply offering a range of services, we seek to create an alliance based on trust, dialogue and sharing growth goals.
The experience we have gained over the last few years and our well-established network of contacts with international operators, enable us to off er a wide range of top-quality services at the right cost.
In 2016, we invoiced around 200,000 euros, a result that reflects our commitment, day in day out.